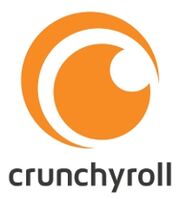 Crunchyroll is an online community and streaming site specializing in anime, manga and live action dramas as well as having news blogs on all things otaku such as tokusatsu, video games and Japanese toys. The site "simulcasts" its licensed content online, airing a day or so after said shows have aired in Japan.
The company was founded in 2006 in Los Angeles, California, USA as an illegal for-profit streaming site but became a legitimate business by the year 2009 after removing all its illegal content and gaining corporate investors. The site is now co-operated by the Chernin Group and TV Tokyo, who now have a controlling interest in the company.
On October 10, 2014, Crunchyroll announced at the 2014 New York City Comic Con that it had acquired the rights to Ultraman Max from Tsuburaya for streaming on its site starting on October 14th. The following week on October 22, 2014, Crunchyroll acquired the rights to stream Ultraman Mebius online.
On November 12, 2014, Crunchyroll acquired the rights to stream Ultraman Leo from Tsuburaya after positive reception of the previous Ultra Shows. [1]
External Links
References
Ad blocker interference detected!
Wikia is a free-to-use site that makes money from advertising. We have a modified experience for viewers using ad blockers

Wikia is not accessible if you've made further modifications. Remove the custom ad blocker rule(s) and the page will load as expected.