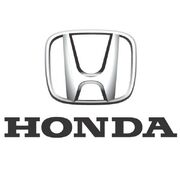 Honda Motor Co., Ltd.(本田技研工業株式会社 Honda Giken Kōgyō) is a multi-vehicle, power equipment and engine manufacturer founded in 1946 and based in Hamamatsu, Japan. They are the second largest automobile manufacturer in Japan and produce the most internal combustion engines of any vehicle company in the world, with over 14 million engines produced every year.
Being one of the bigger companies in Japan, Honda is a major sponsor of tokusatsu TV programs. The most notable of the sponsorships is with the Kamen Rider Series
, with the some of the Rider Machines
being modified vehicles from their line of motorcycles.
During the Showa period, Honda was a sponsor of Ultraman.
External Links
See Also
Honda at the Kamen Rider Wiki.
Ad blocker interference detected!
Wikia is a free-to-use site that makes money from advertising. We have a modified experience for viewers using ad blockers

Wikia is not accessible if you've made further modifications. Remove the custom ad blocker rule(s) and the page will load as expected.